International Education Week 2021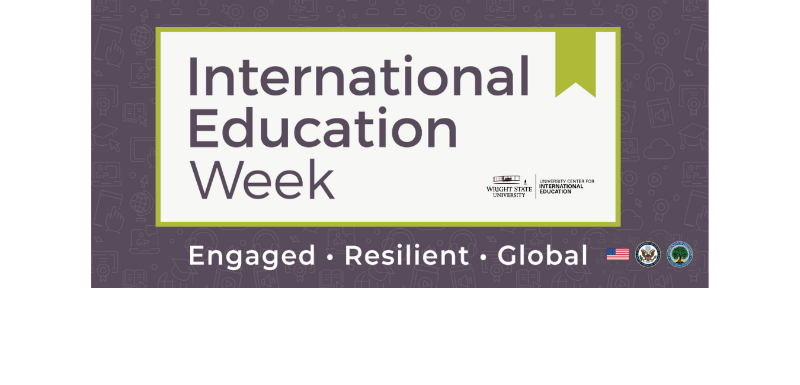 Join us November 1st-5th as we go global all week long at Wright State University.
Monday Nov. 1st
1pm-2pm Cultural Convo Kick Off
Connect with others & make international friends while having convos & enjoying snacks.

Pathfinder Lounge, Student Union
Tuesday Nov. 2nd
12pm-2pm Study Abroad Open House
Learn all about study abroad at Wright State! Explore different options, scholarships, & how to apply.

UCIE E190, Student Union


2pm-3pm Boren Workshop
In this virtual workshop you will learn how to apply for this prestigious
National Security Education award initiative & study abroad.

Thursday Nov. 4th
2pm-3pm President's International Education Award Ceremony
Join the UCIE & President Sue Edwards as we celebrate those who have helped make our campus global.
Photo contest winners will also be announced.

Pathfinder Lounge, Student Union
Friday Nov. 5th
4:30pm Diwali
Join the Indian Student Association in this festival celebration of light.

Apollo Room, Student Union