Passport Center
The UCIE Passport Center on Campus
*We are currently not able to take appointments*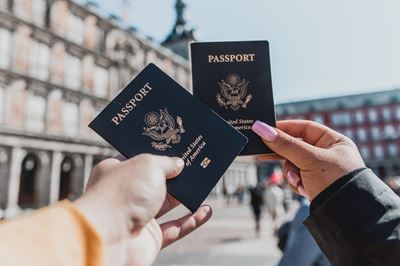 Do you or your friends or family members have any upcoming travels? You can now make an appointment with the University Center for International Education on campus to apply for a U.S. passport! We accept WSU students, faculty, staff, family, and even community members.
How to book your appointment or ask questions:
LINK TO BOOK YOUR APPOINTMENT CLICK HERE
For questions, please call us at 937-775-5745 or email us at
studyabroad@wright.edu
Where are we located?
E190 Student Union, near the bookstore
What will you need to bring?
Click this:
PASSPORT CHECKLIST & INFO
- to see our standard passport checklist and appointment protocol.
For more information please also be sure to check out:
https://travel.state.gov/content/travel/en/passports.html/​
Covid-19 Safety Protocol:
Your safety and health are our highest priority. Only individuals applying for a passport will be permitted to enter the office for the processing appointment. Additional guests may wait in the hallway outside the office. Please bring all documents to the front door of the office. A passport agent will review your documents before escorting you to the appointment. Please reschedule your appointment if you have been exposed to Covid-19 or are feeling unwell.