Passport Center
The UCIE Passport Center on Campus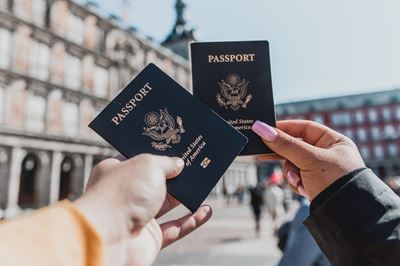 Do you or your friends or family members have any upcoming travels? You can now make an appointment with the University Center for International Education on campus to apply for a U.S. passport! We accept WSU students, faculty, staff, family, and even community members.
How to book your appointment or ask questions:
LINK TO BOOK YOUR APPOINTMENT CLICK HERE: https://outlook.office365.com/owa/calendar/UCIEPassportServices@raidermail.wright.edu/bookings/
For questions, please call us at 937-775-5745 or email us at
studyabroad@wright.edu
Where are we located?
We are located on the third floor of the Student Union in 334. It's best to take the glass elevator up to reach us!
What will you need to bring?
https://travel.state.gov/content/travel/en/passports/need-passport/apply-in-person.html

Wright Passport Grant
You can now apply for the Wright Passport Grant which will fully cover the cost of a US passport. To see if you are eligible, and to learn how to apply:
https://www.wright.edu/international-education/about/wright-passport-grant
For more information please also be sure to check out:
https://travel.state.gov/content/travel/en/passports.html/​