COVID-19 Response & FAQs
Below is a series of frequently asked questions regarding our global programs
at Wright State University.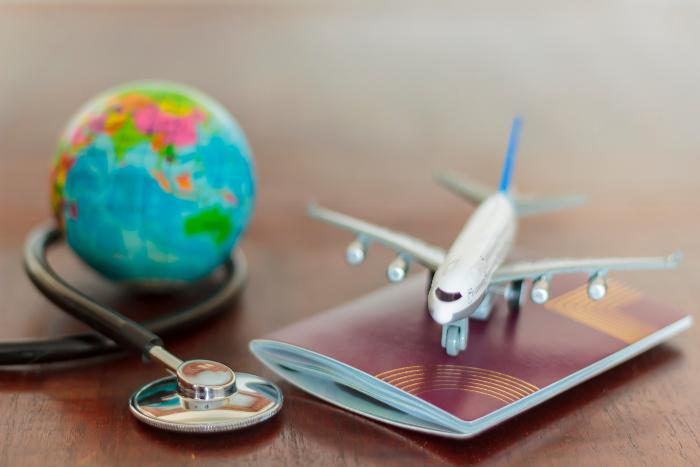 At this time, Wright State University and the University Center for International Education (UCIE) is currently offering study abroad programs. Though this is subject to change to be compliant with state and federal regulations.

We are also currently offering some virtual study abroad options; courses and internships. These virtual programs are an innovative way to have real-time, cross-cultural experiences with experts in the field at international universities or companies abroad. View available options.

Learn more about global learning options: The study abroad office in UCIE offers daily advising. Email studyabroad@wright.edu to set up a virtual appointment, or visit the UCIE website for more information.
View the FAQ's for more detailed information:
Q: How can I plan for study abroad?

WSU is offering study abroad options for the current 2022-2023 academic year. Browse possible program options. Please note: Safety is our top priority, so these options are subject to change. Students are advised not to make non-refundable payments at this time. Please consult the UCIE study abroad team at studyabroad@wright.edu for more information.

Q: Are virtual study abroad courses or virtual internships abroad possible?

Yes, WSU offers a wide selection of both of these options across many disciplines. Virtual study abroad and internships are a unique (and safe) option that can give student the credit/experience they need at a significantly lower cost. Virtual programs are an innovative way to have real time cross cultural experiences, with experts in the field at international universities or companies abroad. Click here to see your options: https://bit.ly/39fGatK

Q: How do I learn more about all my global learning options?

The study abroad office (UCIE) offers daily advising. Email studyabroad@wright.edu to set up a virtual appointment or, visit the UCIE website, http://studyabroad.wright.edu, for more information.


Q: Is the Wright State U.S. Passport Center open?

Yes! Our passport center is now open and you can book an appointment here: https://outlook.office365.com/owa/calendar/UCIEPassportServices@raidermail.wright.edu/bookings/




Q: How is the WSU & UCIE responding to the Covid-19 pandemic?



WSU and UCIE are committed to the safety of our students, faculty and staff. We are staying informed by accessing reliable data from the World Health Organization, the US Center for Disease Control and governmental health agencies worldwide, all of which are closely monitoring the COVID-19 pandemic.

Regularly updated information about the Covid-19 pandemic related to international travel is available on the following sources:
https://www.internationalsos.com/ (WSU's membership number is 11BCAS000010)
https://www.cdc.gov/
https://www.state.gov/travelers/
https://www.who.int/travel-advice
The education abroad field is constantly looking for safe, innovative options for students to get the credit for all global learning and experiences. Here are some links to our education abroad partners and their response study abroad and wellness in relation to the Covid-19 pandemic.
https://usac.edu/health-and-safety/coronavirus#coronavirus
https://www.studiesabroad.com/en/about-isa/health-and-safety/COVID-19-Alerts-and-Updates
https://www.cisabroad.com/faculty-advisors/risk-management/covid-19-updates/


For more information please contact us at: studyabroad@wright.edu or visit http://studyabroad.wright.edu
Follow us on Facebook and Instagram: @wsu.ucie