How to Apply
All students participating in a study abroad program must complete a Wright State study abroad application once they have chosen their ideal program.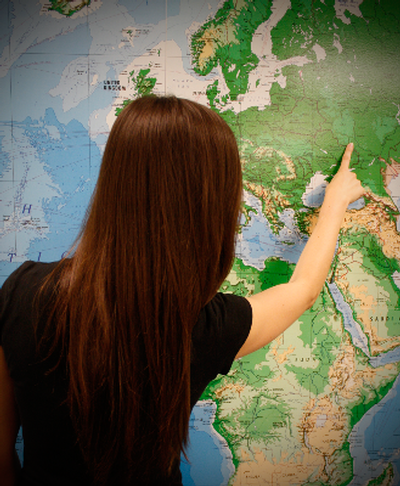 1. Use the "
Search Program
" menu link to find your program.
2. Click the "Apply Now" button on the brochure page and select the appropriate term in which you wish to travel.
-You will then be prompted to log in. WRIGHT STATE STUDENTS will log in with their WSU user name and password. NON-WRIGHT STATE STUDENTS will be prompted to create a profile before they proceed to apply further.
-Select the term you want to participate.
-Complete the tasks outlined on the application. These are customized based on the needs of the program.
3. Once you have applied and completed the preliminary application documents, your application will be reviewed by a study abroad advisor.
-For Ambassador Program students, you will first need to meet with the faculty program leader and have their approval before you can officially be accepted into the program.
-For External Partner/Exchange Program students, be sure to also start applying directly to the program site in order to have them officially accept you as well.
4. Once you have been accepted to participate through the Wright State application system and you'll receive an email. This should prompt you to log back on to the study abroad application system to complete the additional newly listed application documents.
Specific instructions on how to apply if you are a student applying to an Ambassador Program:
Ambassador Program Application Steps.pdf
Recommended Link
To find out about the three types of programs we offer,
click here
.