Internal Scholarships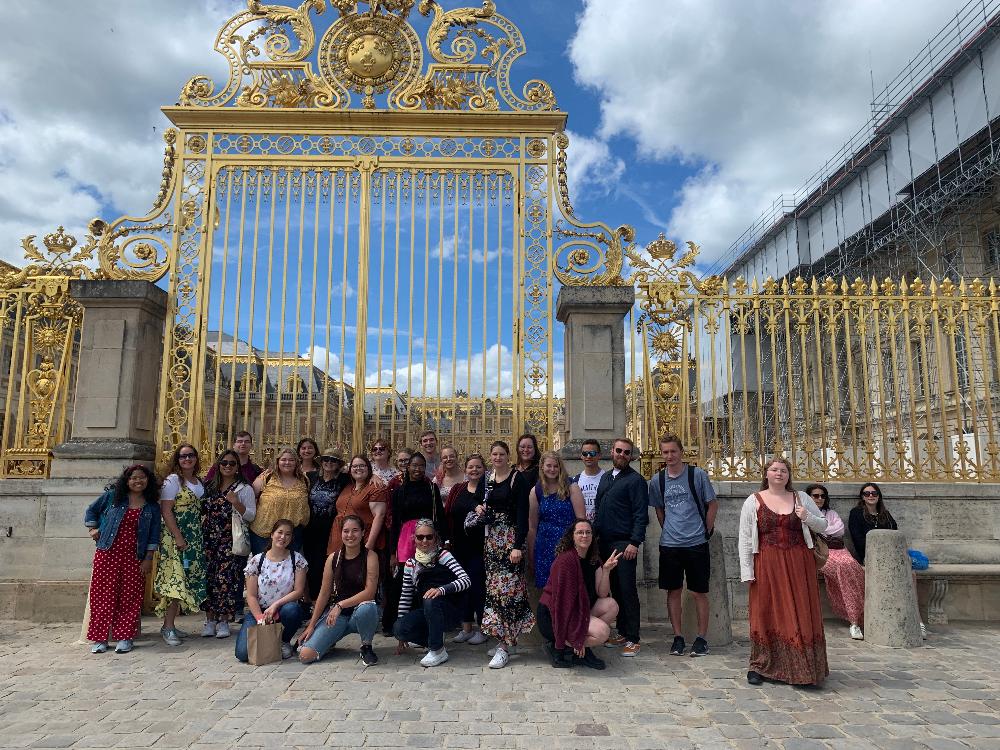 The Bigler Travel Fund
The Bigler Travel Fund is a new scholarship program which was started by Wright State alumnus, and three-term Foundation Board Trustee Eric P. Bigler. This yearly travel and study abroad scholarship is an opportunity for Wright State students to enrich their education and increase their awareness and understanding of the world in which they live. This scholarship is open to any major and requires a minimum 2.5 GPA. Award preference will be for students who have past community service or volunteer experience and for those students who are studying abroad on a Wright State sponsored program. Funds should be used for the academic components or travel for study abroad. Minimum award of $850.

For more information, please contact studyabroad@wright.edu
Alice Swinger First International Travel Grant at
Wright State University
Wright State University (WSU) is pleased to announce a scholarship available to students for travel abroad! Students will need to meet the following criteria to apply: must be in good academic standing; must be traveling with a mentor; must be participating in individual and not group travel; must be able to make a personal financial contribution toward the trip; and must have not travelled outside of North America prior to upcoming travel.
Student applicants must write a one-to-two page essay on their academic and professional goals (including their name, contact information, and UID #), provide a day-to-day itinerary for the trip, and give a copy of their most current academic record as part of the application process. Students will be asked to reflect on their experience abroad as part of the award through a journal or presentation upon return.
Grants of up to $2,000 per student can be awarded.
All application materials must be sent to Michelle Streeter-Ferrari, Director, University Center for International Education, Wright State University, 3640 Col. Glenn Hwy., Dayton, OH 45435-0001.
You may also contact Michelle by phone at 937-775-3766 or by e-mail at
michelle.streeter@wright.edu
for more information or to receive an information packet.
CoLA Study Abroad Scholarship at
Wright State University

Scholarship Opportunities for Liberal Arts Students:
By submitting just one application, all students -- incoming, continuing, and transfer students -- can apply for multiple scholarships. For more information regarding the Financial Aid Scholarship process, please call Raider Connect at 775-4000.
In addition to the central scholarship application system, The COLA Dean's Office & Dean's Leadership Board are currently accepting applications for the COLA Study Abroad Scholarship. Applications are due around February and can be found on the COLA website. This scholarship application requires letters of recommendation so now is the time to ask your faculty, work supervisors, club advisors, etc. to write you a letter.

For more information regarding the COLA Dean's Study Abroad Scholarship process, please call 775-2225 or email liberalarts@wright.edu
Wright State University Honors Program Study Abroad Scholarship
The University Honors Program has a small fund to assist Honors students with study abroad. To be eligible, Honors students must be registered for credit through Wright State University. Preference will be given to Honors students who are actively participating in the program. Study abroad awards typically range from $300 to $1,500. Click HERE to access the application.