Tell us about your experience!
Please contact your study abroad advisor if you would like to be featured on our Study Abroad Student Highlight page or if you would like us to share your amazing international experience on our social media pages. We love hearing about your travels and receiving amazing photos from your experiences abroad!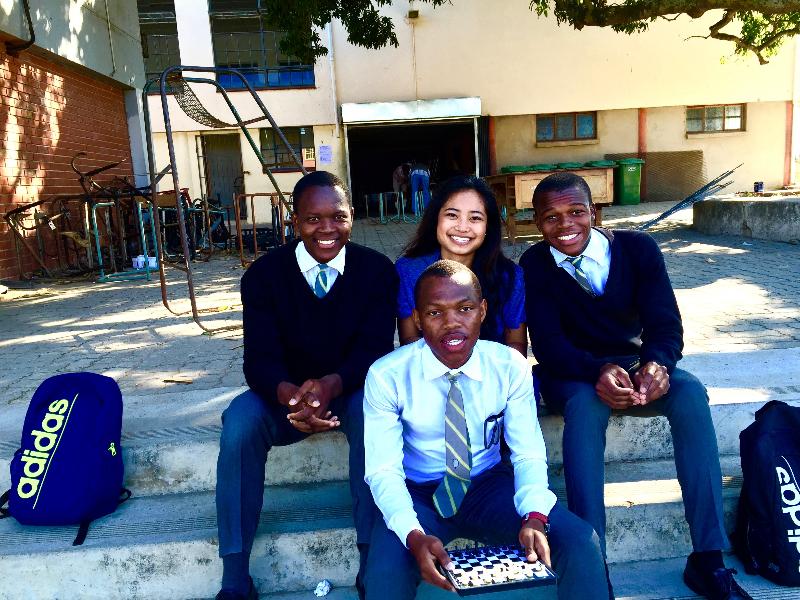 Study abroad student Mica volunteering at a local school during her faculty-led program in South Africa.
Recommended Link
To see how to get involved with our department and our offerings of cultural activities,
click here
.