Get Involved
Getting involved when you return with the UCIE is a great way to stay connected to your international experience and an opportunity to expand the international connections you have already made!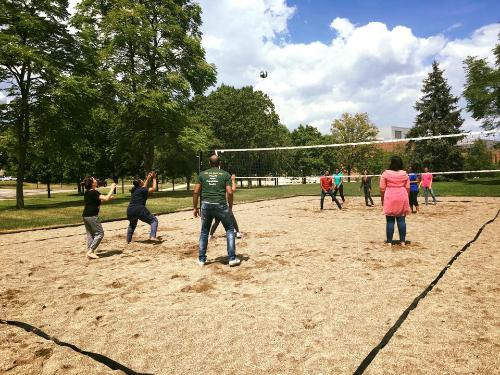 Suggestions:
Follow us on Facebook to be aware of our latest international events.

Convo Club

Mondays 3-4 pm & Thursdays 1-2 pm, Student Union E190
Help international students practice their English skills while you learn international perspectives.


Global Connections

Fridays 3-5 pm, Student Union E190
Explore the world at WSU every Friday with international topics, activities, friends, and food!
Apply to be a student worker in the UCIE or volunteer with the UCIE
Depending on position availability, the University Center for International Education often hires motivated and enthusiastic students to work in the office.
For more information, AskUCIE@wright.edu
Recommended Link
If you are considering going abroad again,
click here
.