Wright State Faculty Teaching Abroad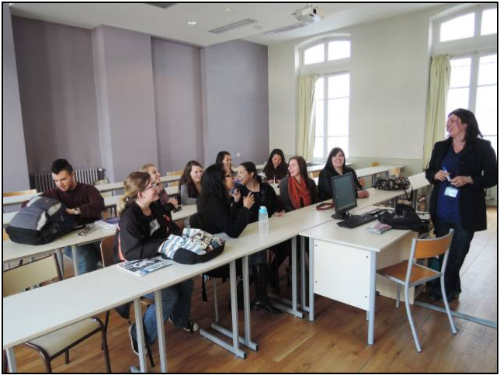 "Compared to faculty-led study abroad programs, I really value the support and accommodation given to USAC VPs."
-Visiting professor commenting on their experience with USAC.
Apply now for summer, fall, and spring Visiting Professorships!
Wright State University Center for International Education allows Wright State faculty members to have the unique opportunity to be a Visiting Professor (VP) at an international university through our third party provider USAC. You can teach abroad during summer or even during spring or fall semester!
Visiting Professors from Wright State University experience USAC firsthand and have the ability to expand their own repertoire by giving them the chance to teach abroad, to create new areas of teaching and research with an international dimension, to strengthen links with international colleagues, and to expand their own knowledge of the world. Most returning visiting professors comment that teaching abroad was one of their most rewarding professional experiences, and many apply to teach abroad again.
Visiting professors do not need to worry about the overall logistics of the program as our on-site staff will handle details for both students and faculty, including arranging housing accommodations, the on-site orientation, field trips, and handling any emergency situation that may arise.
VPs may bring their families with them, but they should plan well ahead to determine if it will be feasible for them to do so.
Requirements: Candidates must be full-time faculty at Wright State University and will be returning to Wright State following their term abroad.
The minimum credentials for faculty on our Specialty programs is a master's degree and many faculty have a PhD.
Further details on other key qualifications can be found in the VP application.
Deadline to apply: November
For more information and to request USAC's Visiting Professor Application Form, please contact Joy Wanderi.
Email:
joy.wanderi@wright.edu
Phone: 937-775-5748